c-print on paper
scan of a rug made by fabrics interseason
"surface tapisserie Nº1", 2006
2011 / 2014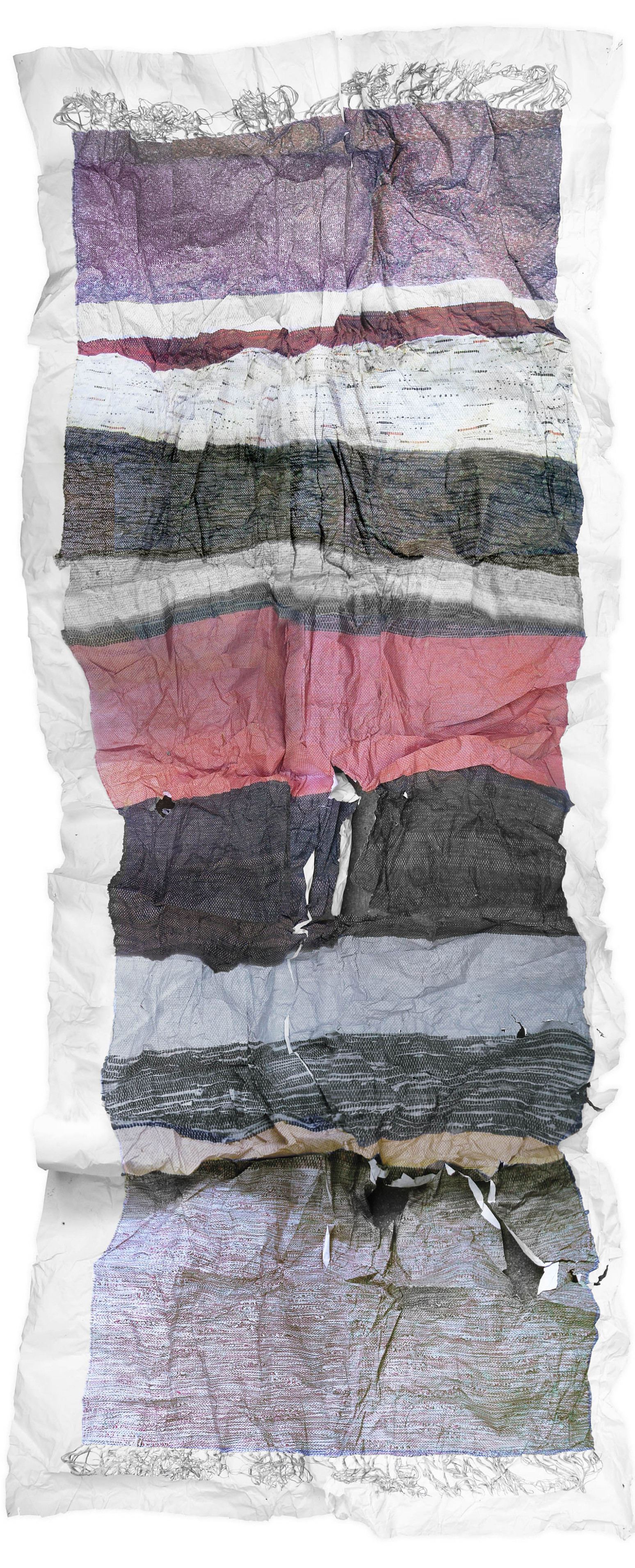 paper rug after being used by the audience.
/ / /
SURFACE TAPISSERIE Nº1
fabrics interseason have woven the left-over fabrics from their collections of the years between 1998 and 2006, so that the rugs now, in an abstract manner, as it were, form the quintessence of the fashion works of the last eight years and, on a meta-level, communicate the contents inherent in the collections. By the fixing in a stable, long-lasting woven artwork the artists moreover are changing the rhythm*. What used to disappear in an archive twice a year, now is immortalized and the simplest of all weaving techniques, that usually only is reserved for discarded, thread-bare clothing, is revalued and reinterpreted through the precious fabrics from the remnants.
* The expressions "the rhythm of wear and tear" and "the rhythm of buying" were introduced by Roland Barthes in his book The Language of Fashion (orig. Système de la mode, 1967). To subject traditional costume to a seasonal, fashionable variation (changing colours, prints, weaves, etc.) will result, he claims, in "the birth of a new rhythm".